NEWS & EVENTS
SUCCESS AT EUROPEAN YACHT OF THE YEAR 2023
A welcomed return to boot Dusseldorf 2023 for all and an exciting start to the year for the designers, yards, and those involved with the 22 yachts nominated in the European Yacht of The Year Awards. Sailing yachts of all styles and sizes, were in line for awards in the categories of the family cruiser, luxury yacht, performance cruisier, special, and multihull.
With diversity across the nominees, Jefa Steering is delighted that three winners were equipped with their advanced wheel steering systems. The Beneteau First 36 was described by Toby Hodges, Test Editor for Yachting World as, "Uncomplicated, unfussy and the result is a pleasure to sail." Jochen Rieker from Yacht Germany described the Oyster 495 as, "so great to helm and easy to handle." With Toby Hodges speaking about how there are some boats you just want to keep sailing and this is one of them when referring to the Linjett 39.
Jefa Steering Wheeled Systems, chosen by boat building yards, offer a comprehensive range of mechanical steering systems, autopilots, traveller systems, pedestals, and wheels. The system assists in bringing to reality the concepts that the naval architects and designers have to complement the sailing experience. It plays a small yet vital part in the bigger experience.
"Our steering systems are refined over the past 21 years, and we are delighted to work on these award winnings projects," comments Stig Jensen, Factory Manager at Jefa Steering. "Congratulations to all the winners and the nominees."
Photo credit. Oyster Yachts (hero) / Linjett Yachts-Malcom Hanes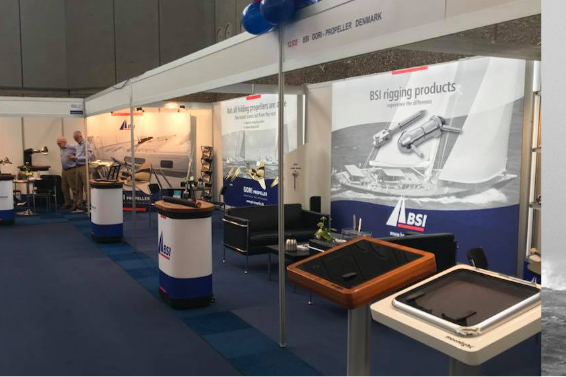 Trusting Mother Nature to carry you safely across the seven seas is a lot easier with top of the line components on board.
Specialist maritime equipment
We design, manufacture and market specialist equipment for cruising, racing, and super yachts. Our goal is, and has always been, best-in-class products with the strength to handle anything a raging sea can throw at them, without compromising control or speed.